Thank you for the important role you play in connecting CEF with congregations and investors! On this page you'll find the forms you need, as well as promotional information to keep you up-to-date.
Celebrate CEF
Celebrate CEF this fall! Take a look at all the items we have available to help you remind your congregation that their investments are "Serving a Higher Purpose."
Download which ones you would like to have. You can also order specific items using the order form on the right-hand side.
Download Celebrate CEF Resources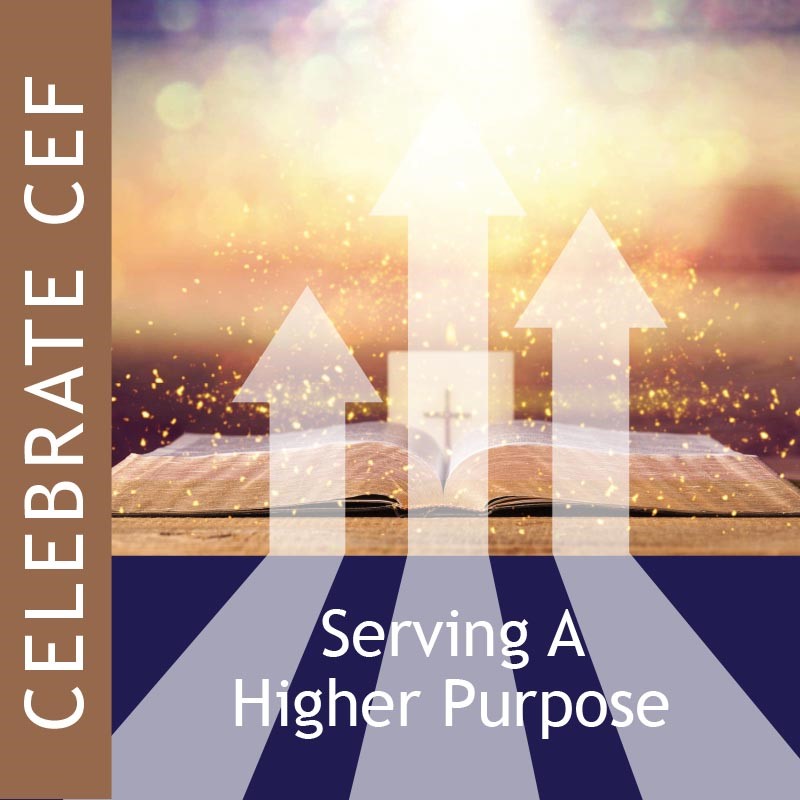 Celebrate CEF 2023 Newsletter Graphic
Celebrate CEF 2023 Screen Still
Celebrate CEF 2023 Social Media Graphic
You will receive an email after your order has been received and shipped. If you do not receive an email within 48 hours, please call 512-646-1242 or email Raelyn at rpracht@texascef.org.
Logo
To download a file: click the link to view the image in your browser, then right-click the image and save the file to your computer.
Forms to Download
We now have brand new applications with the Rainy Day Fund on them! Please download the new application below and recycle all old applications.
These are the most commonly needed forms for investors:
Stamp Reps
One way that young people can actively support the ministry is through Texas CEF's KIDS Stamp Program. This program, offered in day schools and Sunday Schools, allows children to purchase stamps that can be exchanged for CEF investments upon completion of a stamp booklet. Kids also learn the benefits of saving while getting involved in the ministry. Hundreds of young people throughout Texas are participating in the ministry of CEF, learning biblical stewardship principles, and saving for the future through the KIDS Stamp Program.
With each investment of $10 or more, a child receives a $.25 sticker token toward their next investment. It is an even greater joy for stewards of any age to watch the church grow.
To learn more, contact us at 888-951-1CEF (toll free) or 512-646-1233 or email invest@texascef.org.