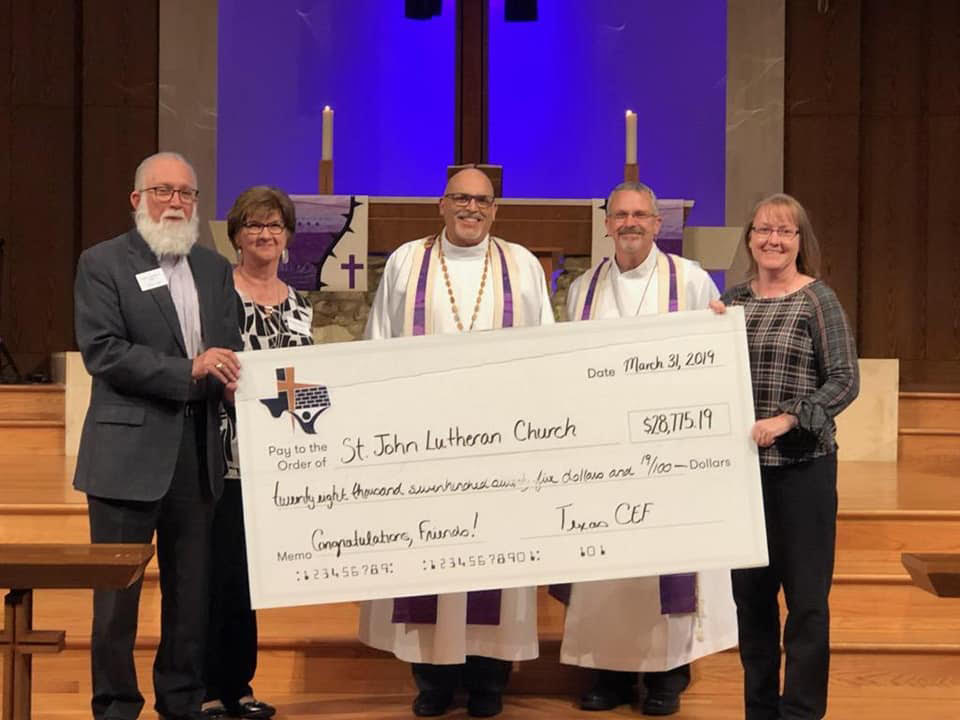 Each February we mail out loan rebate checks to eligible congregations. Each investor designates a congregation to receive credit for their invested dollars. Investments are not pledged for any congregation's CEF loan. The level of supporting investments is one indication of the strength of the partnership between CEF and the borrowing ministry. The stronger the level of partnership, the better for each partner. We love writing these rebate checks! By doing this, not only are we celebrating our love of partnerships with congregations, but also the support of investors like you. Your love for the CEF ministry makes this possible!
More than 113 congregations received loan rebate checks for 2018; altogether they totaled over $570,000! We believe your congregation and Texas CEF are involved in a Gospel partnership. In a good partnerships, there should be a win-win so that at the end of the day, each are better off as a result of the relationship. What a blessing to be able to present some of these in person!
The following photos show some of the sizable rebate checks that we've been able to deliver this year. It's one of the best parts of our ministry: getting to leverage the commitment of individual investors to the success of their congregations!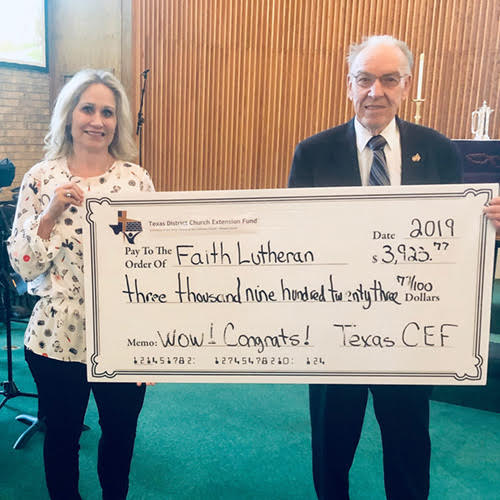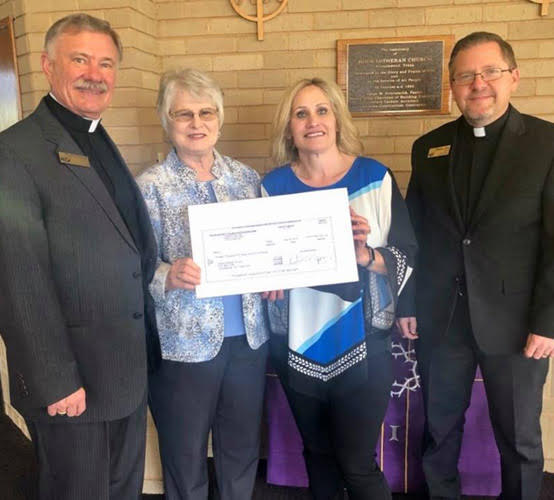 Above, Faith Huntsville, Hope Friendswood, St. Mark Lake Jackson, and Trinity Klein all received rebate checks recently from Texas CEF. All were delivered by Texas CEF Executive Director Becca Jones. Learn more about our Incentive Rebate Plan.