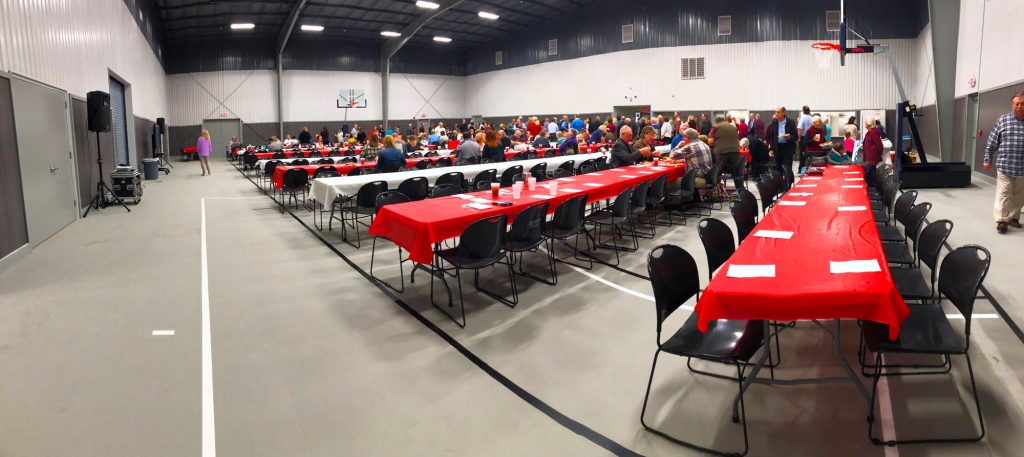 St. John Lutheran Church in Cypress may be on the northwest edges of Houston, but that has not saved it from repeated flood disasters over the past few years.
In April 2016, the so-called Tax Day Floods sent water pouring into more than 1,000 homes in southeast Texas. Three of St. John's buildings—a classroom building, the administrative offices, and the gym—were flooded badly enough that they largely could not be used. The church's leadership decided this was a good opportunity not just to rebuild, but also to make improvements.
After much painstaking planning with a professional architect, building was set to begin in August 2017. Just then, the contracting company that St. John's had hired to complete the renovations went bankrupt. The setback turned out to be a blessing in disguise.
Soon after the original contracting company filed for bankruptcy, Hurricane Harvey hit, and the same three buildings at St. John's flooded all over again. This time, several of St. John's families also experienced flooding in their homes. For days, the senior pastor, David Bahn, couldn't leave his house to lead worship services. "It was a paralyzing moment," he says, "at least for a while." Reaching out in the best way that he could, he recorded a Facebook Live video, offering prayer to the St. John's families.
Recovery from Harvey of course took months, and St. John jumped into the fray to help those in need. Families with flooded homes received checks from St. John to help them recover. The church's gym became a warehouse for emergency relief supplies. St. John's members even gathered $15,000 in donations to give to a nearby church that was even harder hit by the flooding.
Through all of this, St. John itself made do with what it had. The chapel, worship center, and early childhood center had all remained dry, so adult Bible study classes met in the early childhood center and administrative offices moved into part of the chapel space. "The office staff were working at eight-foot-long white plastic tables, and my desk was set up in the cry room …. I suppose that was an appropriate choice," Pastor David says with a wry laugh.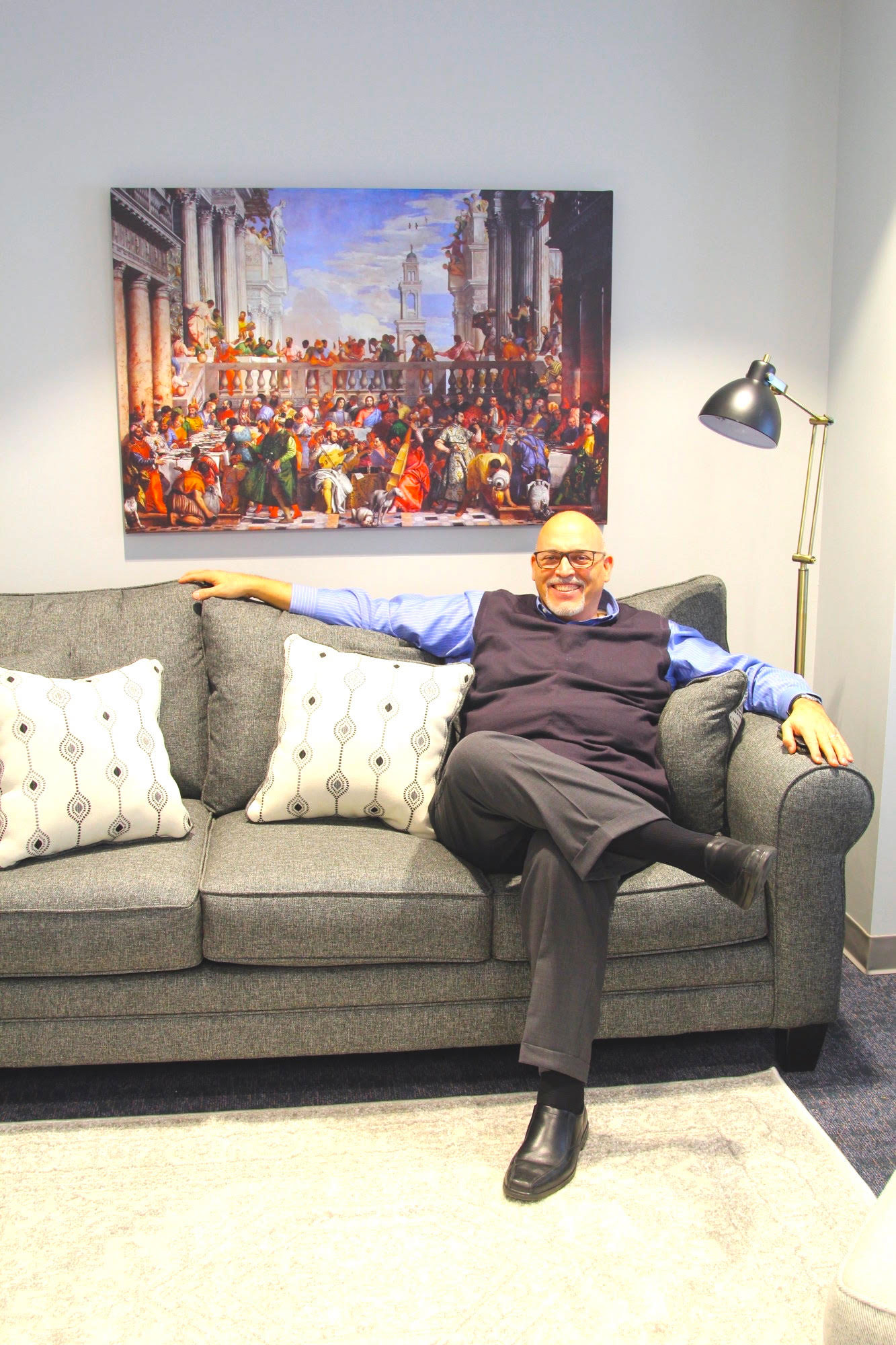 Once the community started to get back on its feet from Harvey, St. John returned its attention to renovating its three destroyed buildings. They found a new contractor and work began. In the year that it took to complete the renovations, it wasn't always easy to see the progress being made. So St. John's staff began posting videos on YouTube so their members could see the work going on behind the new walls. The warmth and good humor in this community comes through very clearly in the videos.
Through the whole process, Pastor David wanted to make clear just how vital these renovation projects are to the church's mission: connecting our neighbors to true riches in Jesus. Restoring and improving the gym makes it possible to better serve the 240 children in their early childhood center. The gym also serves to host various sports teams and activities for the community.
What really excites Pastor David, though, is what's changed about the humblest rooms on the campus: the restrooms. Before renovation, the gym did not have accessible bathrooms; in fact, wheelchairs simply could not make the turn into those rooms. Pastor David remembers vividly several years ago that a woman needed to use the restroom at a church dinner, and he had no choice but to wheel her to another building. "Now when I walk into our new gym and realize that we have a space that can accommodate all kinds of people in a way that is welcoming and supportive and looks good, it makes me feel good about being able to serve more people," he says.
St. John held a dedication ceremony for all three completed buildings last week. Even members who were initially skeptical about the need for major renovation were sold. "One man told me, 'I've been a critic of this … but this is nice," says Pastor David. "When people walk through, they're stunned. But what's most important is what's behind this: the desire to connect our neighbors to true riches in Jesus."
Becca Jones, executive director of the Texas District Church Extension Fund, attended the dedication ceremony and reinforced the deeper meaning behind these renovations. "This re-dedication was about more than buildings," she says. "It was a joyful celebration of God's restorative presence in all things. Similarly, the partnership between St. John Lutheran Church and Texas District Church Extension Fund is about more than a loan to rebuild, it's about a commitment. We strive to work with congregations, in times of tragedy as well as times of triumph. Having a personal presence at events like this is an opportunity to represent each and every TCEF investor who makes the commitment possible—what a privilege indeed."