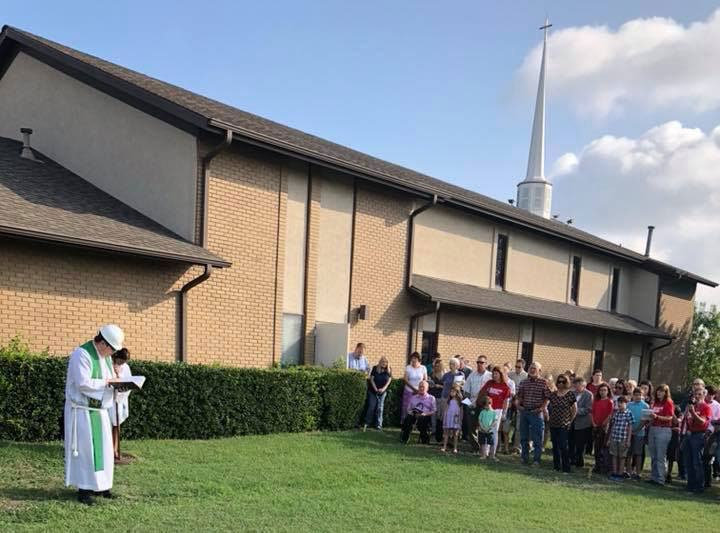 Peace Lutheran Church in Hewitt (in the greater Waco area) may have started as a small group of families in 1978, but 40 years on it has grown to more than 350 disciples.
As a community that holds out welcoming arms "to all types of families, single, nuclear, widowed, broken, and blended," Peace Hewitt knew it needed the facility space to accept all newcomers now and in the near future.
So the plans were hatched to renovate and expand the main building, create a larger narthex (by removing the current bathrooms and nursery and constructing replacements within the expansion), create a classroom/meeting space for adults (to accompany the children's ministry rooms they already have), build a new front entrance to the church, and expand the parking lot.
Rev. Stephen Rynearson, pastor at Peace Hewitt, says the renovation and expansion are particularly designed to make the church more welcoming to new members. "The new entrance and narthex will feature areas designed to welcome visitors and for the members to engage one another," he says. "Currently the narthex is a mere hallway which forces people to move away from the sanctuary quickly."
Recently, Peace Hewitt held its official groundbreaking ceremony so that members of the community could come celebrate the growth of their ministry. The entire project is expected to take about 210 construction days, placing the anticipated opening date in early summer of 2019.