… while sending one of its own to become the Texas District's new president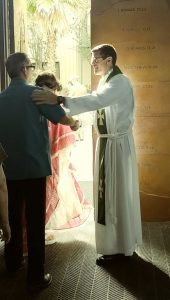 You can hear the excitement in Pastor Chris Kennedy's voice as he describes the changes happening at Shepherd of the Hills. It is hard to blame him: as the church approaches its 50th anniversary, they are not only sending one of their own members to Austin to become the next president of the Texas District, but they will also soon break ground for a multi-purpose building that will contain a full-size gym, music room, meeting rooms, lobby, and offices.
As Shepherd of the Hills looks forward to Newman's presidency, they have a bright future of their own right at home. The neighborhoods they serve in northwest San Antonio, anchored by the nearby South Texas Medical Center, are diverse and growing quickly. The congregation is filled with medical professionals, military, and USAA employees. As Pastor Chris puts it, "we're not inner city, but we're not at the outer edge of growth either – more right in the middle."
As the city has grown, Shepherd of the Hills has adapted to its surroundings, establishing its school in 1979, planting a second congregation in Boerne in the mid-1990s, and opening its current Worship Center in 1997. The new multi-purpose center is the next stage in that development. The nearby Medical Center creates an expectation for modern facilities, and Shepherd of the Hills wants to attract new members by offering just that. "Our school is our congregation's #1 outreach," says Pastor Chris. "Eighty-five percent of our school families do not start out as members of our church. By serving the community through the school, we're able to share the Gospel with many families. To serve them as effectively as possible, we feel it's important to have updated facilities."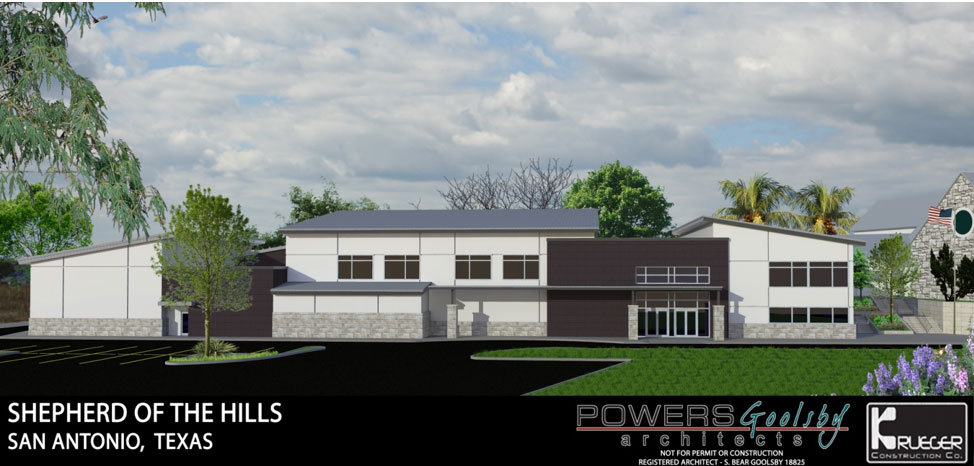 The Texas District Church Extension Fund has not only kickstarted the project financially through a loan, but has also provided guidance during the planning and early stages of the project. "CEF has been helpful, flexible, and instructive as we move through this process, " says Pastor Chris. "[Past and present CEF executive directors] Stephen Block and Becca Jones have both provided excellent guidance to us. We are grateful for the confidence CEF has placed in our ministry in the past and now."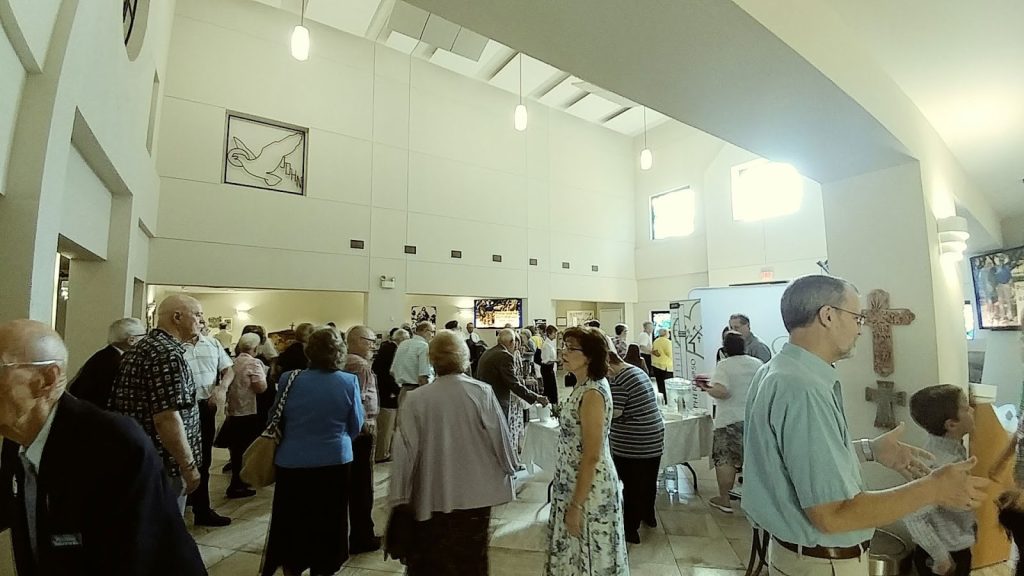 At a Sunday service earlier this month, Rev. Mike Newman, a member of Shepherd of the Hills for nearly a decade, delivered the sermon. Newman was recently elected the next president of the Texas District of The Lutheran Church–Missouri Synod, which oversees the Lutheran churches throughout most of Texas. In his sermon Newman drew a vivid image of a king being refitted for new armor as his life progressed, and noted how God also refits us through His Word and Sacrament, arming us for battle every day and every season of our lives.
Pastor Chris says he is both excited about and confident in the leadership that Newman will offer to the District. "President Newman brings a wealth of gifts…. He brings continuity with [outgoing] President [Ken] Hennings' vision of mission and outreach. President Newman will bring new ideas and approaches as well. He is an amazing communicator, capable of inspiring as he speaks and writes. I am fully confident God will use President Newman to accomplish great things in the Texas District."