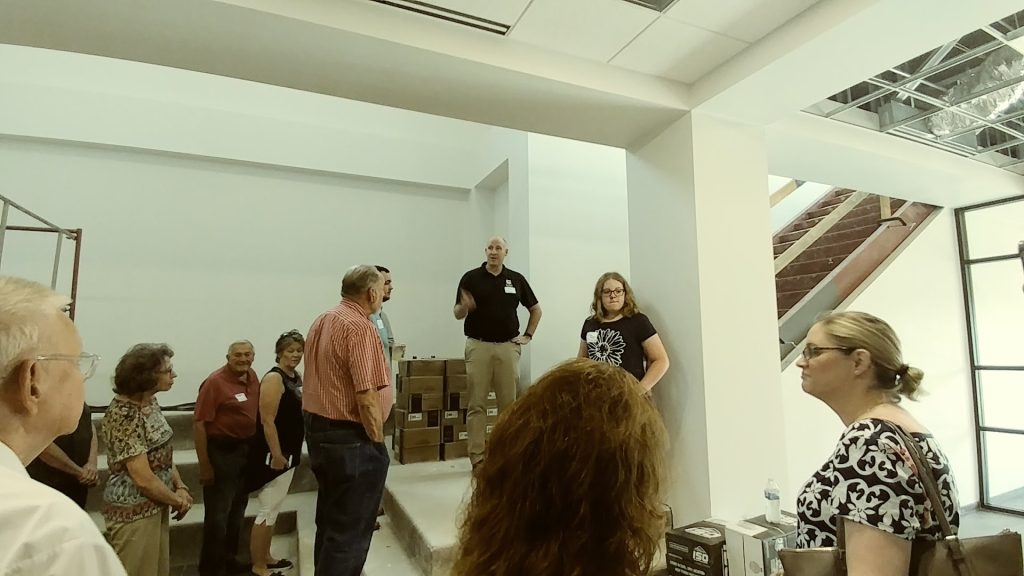 Exciting things are happening at St. Mark in Houston! The construction of a new 45,000 sq. ft. education building is well underway and the project is on time for its completion by the start of the 2018-2019 school year.
Texas CEF's Raelyn Pracht and Legacy Deo's Rev. Dr. Jerry Kieschnick were among the attendees for a special BBQ and tours of the new building still under construction. There was definite excitement in the air as Pastor Andrew Roettjer led groups on these tours....
The new building will feature all of the following:
21 classrooms
Middle school learning commons
Library
STEM Makerspace for science, technology, engineering and math
Technology & media lab
Art rooms
Spanish rooms
Music rooms
The new building will eliminate the need for the five temporary, modular buildings currently in use and provide classroom space for the early childhood program.
The blessing on the new building is scheduled for August 12.
Because the new building will increase St. Mark's visibility from the road, St. Mark Lutheran School can continue to grow in its mission of "joining Jesus on His mission of building life-changing relationships thorough Scholarship, Ministry, and Leadership."