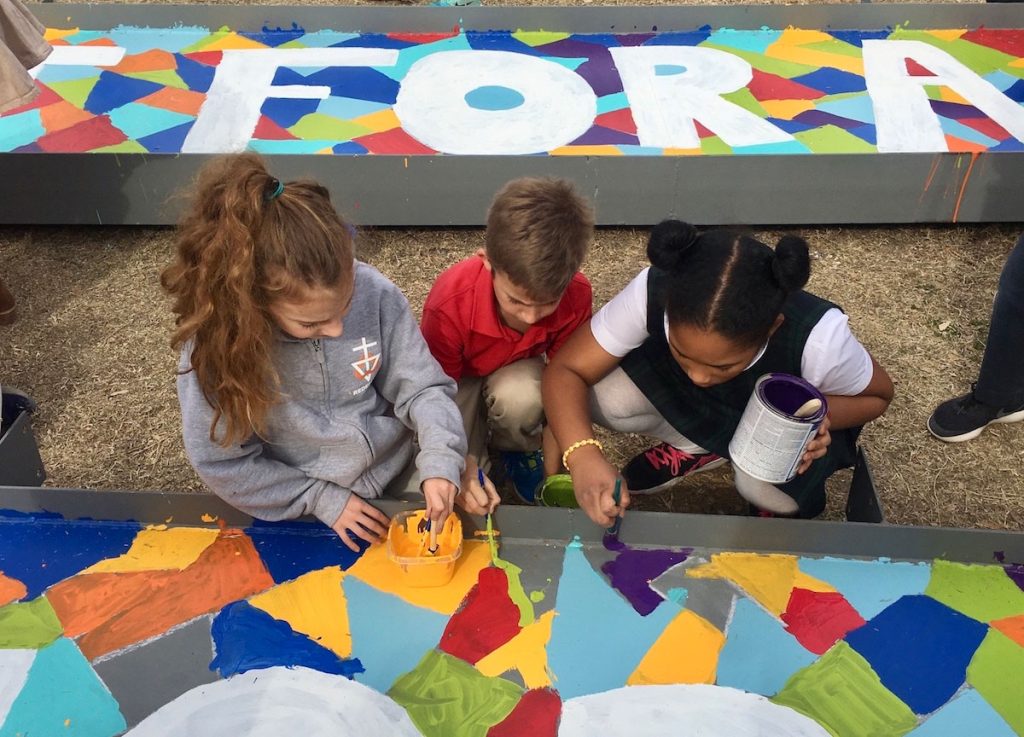 Construction has begun on Austin Redeemer's new Cafetorium, and the students at Redeemer Lutheran School have already poured their spirit into the building. (The cafetorium will be a combined-use facility containing a cafeteria and auditorium.)
The students have painted small stones with their prayers and Bible verses that had meaning to them about the new building, and those stones were included in the foundation of the construction project. Most recently, students were able to become a visible part of the construction project by painting two of the building's steel beams with the words "Built for a Purpose." The construction crew lifted one of the beams into place on Tuesday afternoon (below).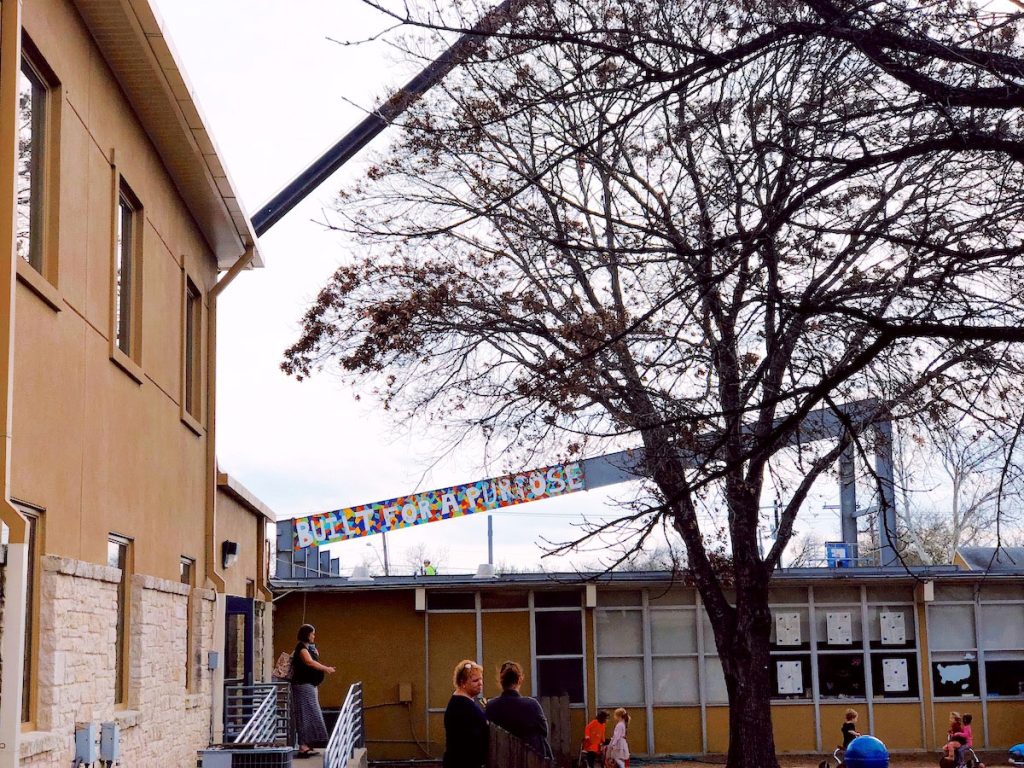 The cafetorium, due to open its doors this fall, will provide a family ministry hub that will also serve the community as a gathering place for arts and performances, personal growth opportunities, and a safe place to ask questions about Jesus. The building will include a three-tiered cafeteria that seats 300; space for theater performances, worship services, and large community events; banquet seating for large receptions or dinners; theater seating for 500; and a new commercial cafeteria kitchen.
In many ways, the cafetorium places a strong emphasis on the arts as a medium for connecting with God's love. "Austin is an incredible community for the arts, and Redeemer is no exception," says Lauren Engelbrecht, director of media and communications at Austin Redeemer. "We are blessed to have a talented team that sees the beauty of God's creation and utilizes art and theatre as a method to communicate that, and then teach our students to seek to glorify God through those mediums. A space like this one simply makes sense for our growing needs and positions us to further utilize the arts to proclaim Christ in our community."