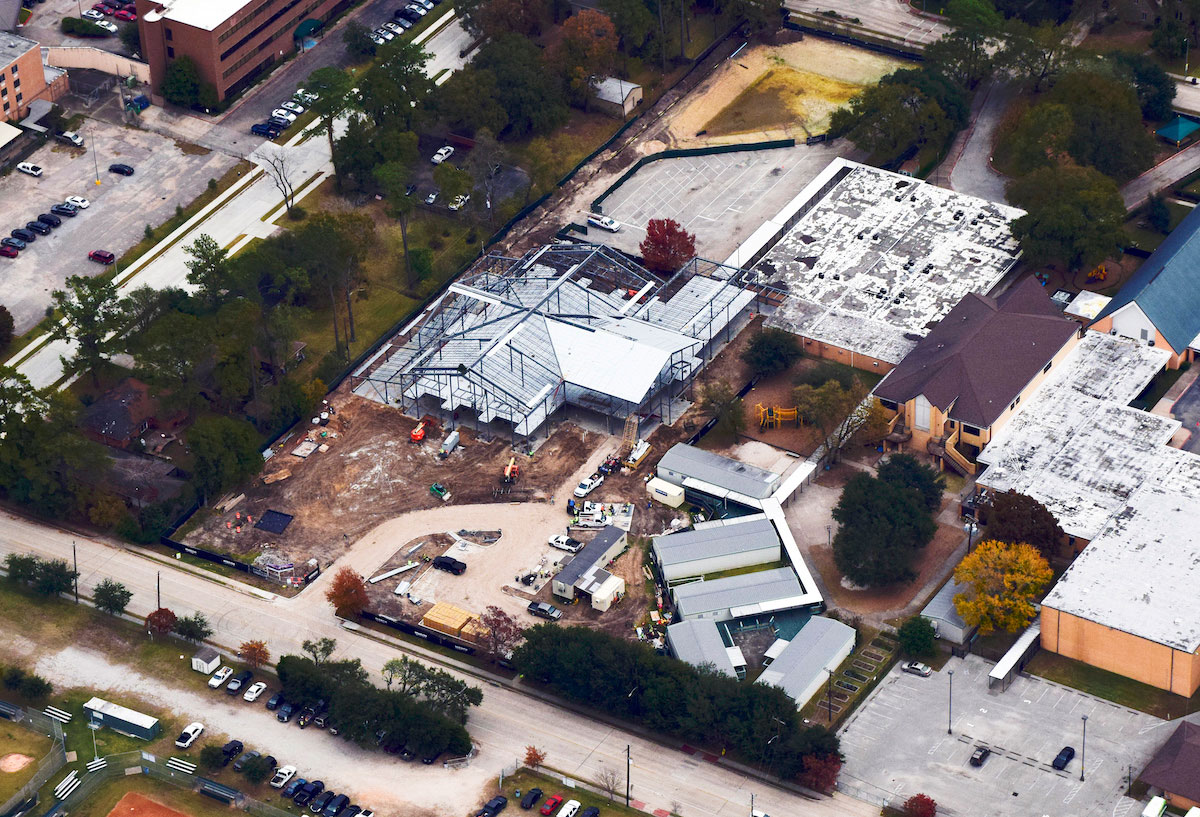 Portable buildings have been a common site on American school campuses for decades. But
St. Mark Lutheran School
knew that if it were to meet the higher demands of its rapidly gentrifying community, it would need to graduate completely out of the portables that part of the school had been occupying for nearly 20 years.
The school, affiliated with
St. Mark Lutheran Church
in northwest Houston,
hatched an ambitious plan
to build a 45,000-square-foot, state-of-the-art school building. The facility will house the school's K–8 students and will feature 21 classrooms, two learning commons libraries, a STEM makerspace and technology/media lab, and classrooms for art, music, and Spanish.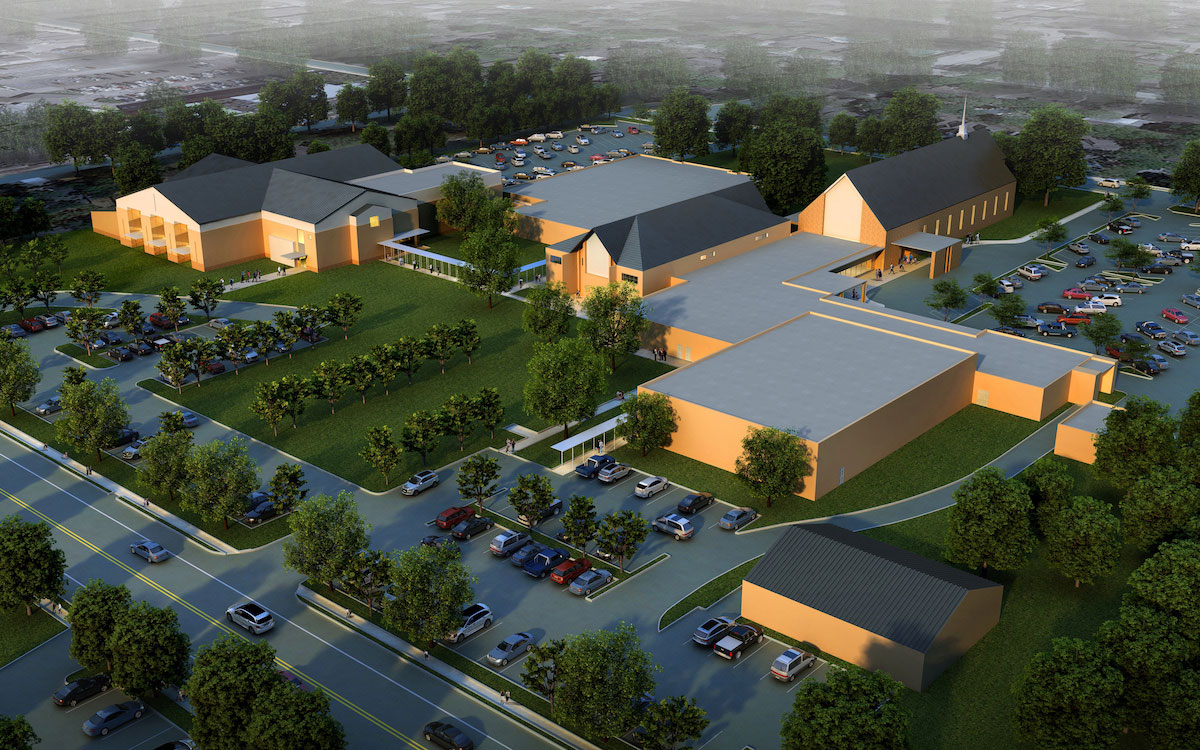 "The STEM Makerspace is going to be an amazing collaborative space right next to our learning commons," said the school's principal, Dallas Lusk. "Our teachers will now have the facility and resources to grow our robotics programs and fully integrate project based learning concepts."
The expanded space comes with additional benefits: it gives the school room to grow, a necessity since the total enrollment for infants through 8th grade has increased from 280 to 380 students in just five short years. The new building will also free up more space in the existing facilities for the school's Early Childhood students, who can start as young as six weeks.
Ground broke on the new building in mid-September. On October 31, on the day of our 500th reformation, the church and school
placed two signed Bibles in the new building's actual foundation
. Principal Lusk pinpointed the significance of the gesture: "We continue to teach God's truth through His scriptures each and every day here, and we are building on the firmest of foundations."
In recent weeks, the construction crews have poured the concrete on both the first and second stories and completed the roofing. The project has kept on schedule and is due to be completed in July of this year so that school can open in its new space in August.
The master plan for St. Mark Lutheran Church and School also includes renovating its sanctuary and building a new youth room for middle and high school students. To date, $4.3 million has been raised for the collective building and renovation projects – including support from the Texas District Church Extension Fund. Through its "Keep the Promise" campaign, St. Mark is
continuing its outreach to foundations and donors
to help complete the project.

"St. Mark has been tremendously blessed with great partners like Texas CEF and Mission Constructors," Principal Lusk remarked. "This project will help us keep the promise to those that founded this ministry almost 70 years ago. God has great plans for St. Mark as we join Jesus on His mission of building life-changing relationships through our Church and School."